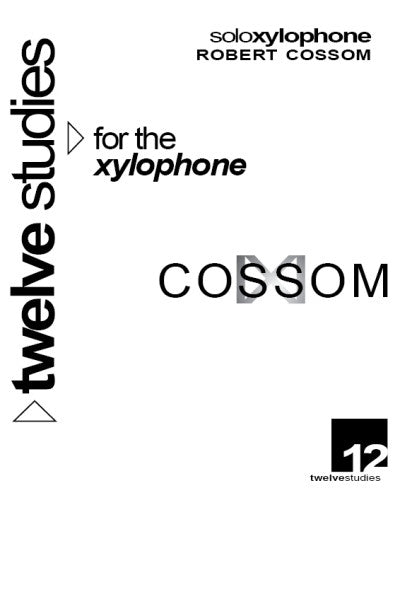 Twelve Studies for the Xylophone
Composer: Robert Cossom
Instrumentation: Xylophone
Grading: A.M.E.B. 8-AMus | ABS 5 to 6 (Advanced/Artist)
This collection will prove itself to be an essential text for the modern performer. Drawing on Cossom's wealth of orchestral performance experience with the Melbourne Symphony Orchestra, this collection not only showcases his compositional strength, but his skillful blend of musicality and virtuosic technique.
Percussive Arts Society (USA) 'Percussive Notes' review (Jason Baker)
"...This collection is appropriate for advanced university students who are looking to improve their two-mallet technique and/or reading skills. These etudes could also be used for sight-reading in orchestral auditions."